Being an adult is hard work. More than that, it's thirsty work. And what do we adults want after a very long day or week or month of hard, thirsty work? We want to be quenched. Preferably by alcohol.
But that doesn't have to mean downing pints and dancing on tables at your local Wetherspoons... you're a professional, remember?
There's a way to be kinda sorta classy while you unwind... and it's called a cocktail. Contrary to popular belief, cocktails aren't just for the girls wearing the L plates and waving around their tiaras on the 'hen do of the year'. They're actually the proper mature person's way of unwinding at the end of a long day. They're also expensive, and in these tough times, not many of us can handle £12 for a drink when we'll probably be drinking five.
These recipes will help you to make five fun, tasty cocktails for a slither of that price - all in the comfort of your own home. Warning, drink responsibly*
*we have to say that.
1. MOJITO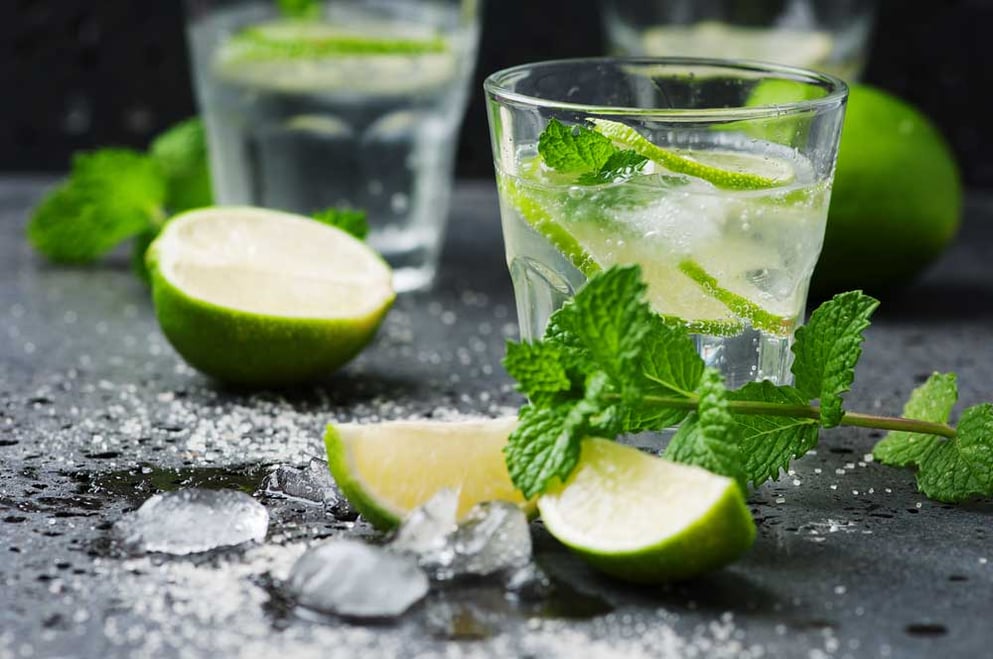 RECIPE
50 ml white rum
6 mint leaves
½ shot gomme
1 tsp brown sugar
4 lime wedges
2 mint sprigs

Add the rum, mint, gomme, sugar and limes to a tall glass. Use the end of a rolling pin - or a bar muddler, if you have one and feel fancy! - to everything and release the lime juice and mint flavours. It'll help you get any anger or stress out that's been stored up in the day.

Add crushed ice and a splash of soda, mix with a spoon, and have a little taste. Perfect! Garnish with a straw and mint sprigs.

BEST FOR WHEN
It's the summertime and you've got a spare few minutes of sunlight after work - or even a whole weekend off! Sip your mojito in the garden and make believe you're on holiday.
MIX IT UP
Add a few fresh raspberries at the start of the process for a sweet raspberry mojito.
2. WHITE RUSSIAN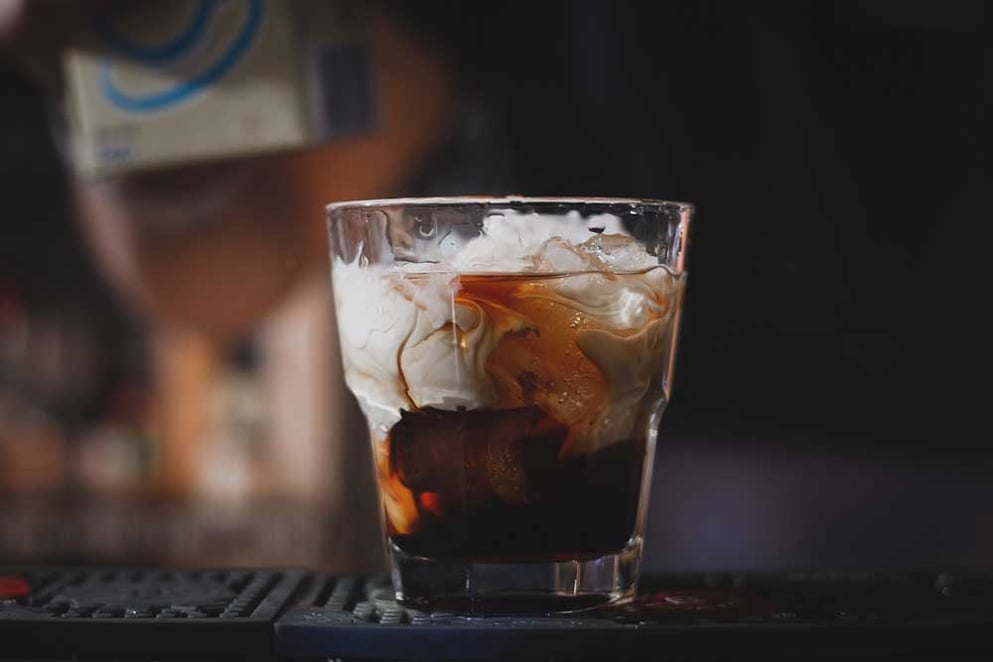 RECIPE
37 ½ ml vodka
25ml coffee liqueur
15ml cream
15ml milk
Chocolate powder for garnish
Coffee bean for garnish

Add the coffee liqueur to a short glass. Pop the other ingredients in a shaker filled with ice and shake for 20 or so seconds - see it as an exercise routine for when you can't quite fit one in after work… who needs the gym when you have a White Russian. Strain the ingredients over the coffee liqueur, garnish with chocolate powder and a coffee bean, and enjoy.

BEST FOR WHEN
You want to enjoy yourself at the end of a long, rough day - but you've still got a mountain of work to get through at home. This drink will perk you up while still chilling you out and feeling like a treat.

MIX IT UP
Try using Bailey's instead of coffee liqueur for a sweet kick.
3. NEGRONI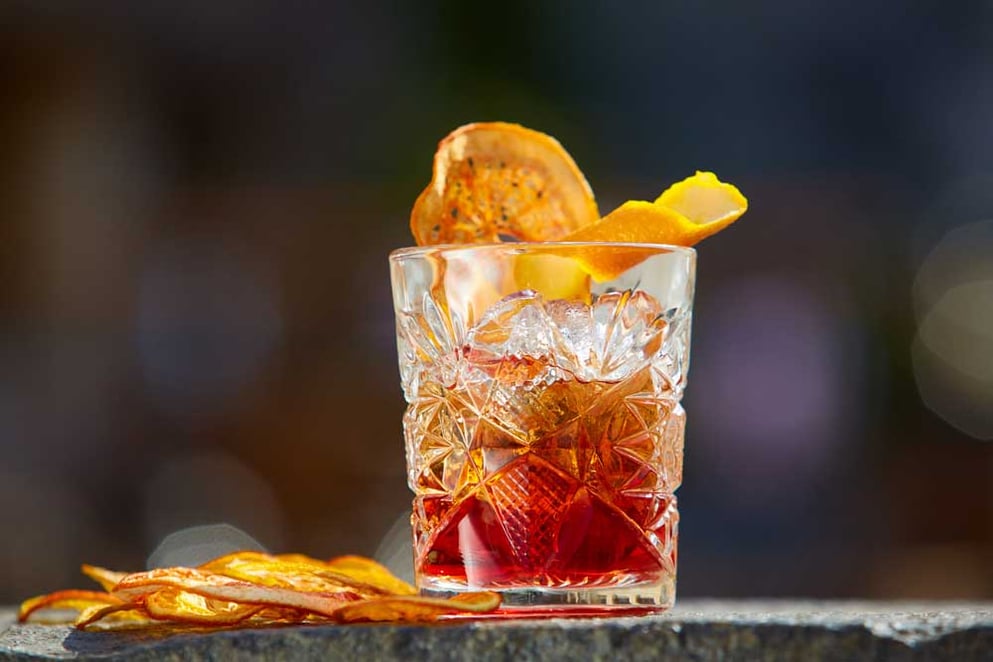 RECIPE
25ml gin
25ml sweet red Vermouth
25ml Campari
Orange peel to garnish

A Negroni is a super easy, classic drink. Chill a short glass with ice and soda water, then fill your shaker with ice and all the ingredients. You don't want to shake it, though - just stir for 30 seconds. Strain it into a glass filled with ice, zest the edge of your glass with the orange peel, then pop it in your drink.
BEST FOR WHEN
A Negroni is great if you aren't into super sweet cocktails. It's bitter but full of flavour, and will make you feel pretty smart while you get slowly more hammered. Perfect for when you've been ground down after a day of the entire office laughing at you after remembering that time you forced your boss to dance with you at the Christmas party.
MIX IT UP
You don't mix up a Negroni, you animal. It's a classic.
4. AMARETTO SOUR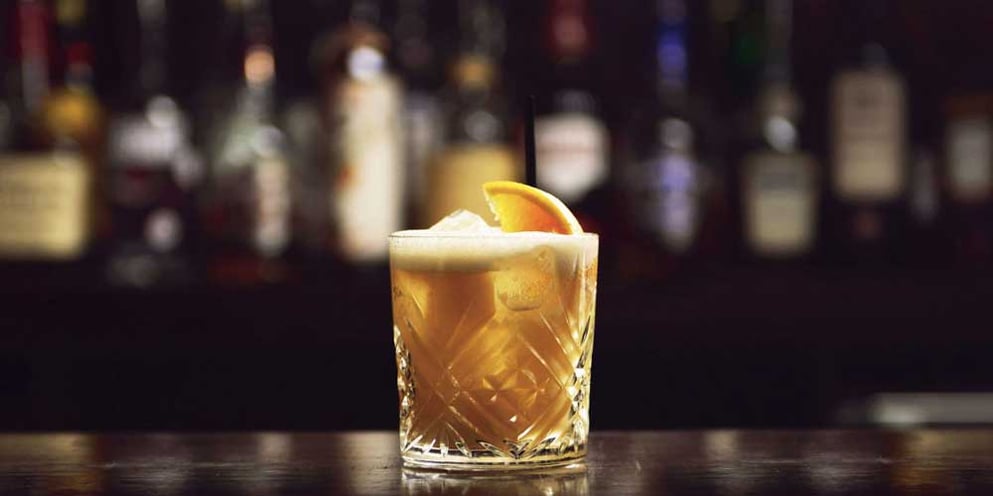 Image source: Be At One Manchester
RECIPE
50ml Amaretto
25ml lemon juice
12 1/2ml Gomme
A dash of egg white
A dash of Angostura Bitters
Lemon zest
Add all your ingredients into a shaker and shake for 5 seconds. Add ice and then shake again for 10 seconds. Pop some ice into a short glass, strain mixture in, and garnish with lemon zest. Voila!
BEST FOR WHEN
You feel burdened after a long, tough week at work and you just wanna feel a lil fancy, you know? Like you're in a speakeasy and not just hiding in your bedroom.
MIX IT UP
Swap out amaretto for vodka for a less sweet but no less tasty vodka sour.
5. LONG ISLAND ICED TEA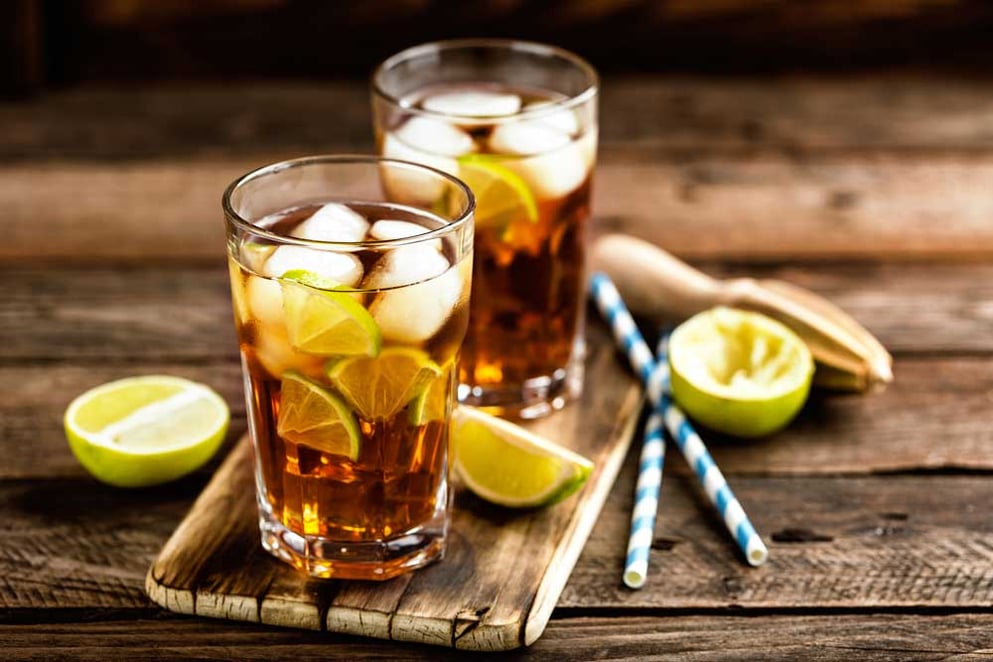 RECIPE
15ml gin
15ml tequila
15ml vodka
15ml white rum
15ml triple sec
25ml lemon juice
30ml gomme
Coca cola
Lemon to garnish
Add all your ingredients except the coke to a separate glass or cocktail shaker. Add ice, shake for 30 seconds, then pour into a tall glass filled with ice. Top with soda and garnish with lemon and a straw. Then just sip, sip, sip - and repeat.
BEST FOR WHEN
There's no two ways around it - this is one boozy cocktail. If the tequila doesn't do you in then the vodka, rum, OR gin will. However, there are some days that's just needed. Your boss piled up a load of work on your desk and nobody else will take their fair share of the load? Then come home, unwind, and enjoy your Long Island Iced Tea. Warning: no tea included.
MIX IT UP
You can try using different fizzy drinks than coke or swapping out different spirits and it won't be quite the same, but it could be a lot of fun.