Inter team communication within any business is hard. Surprisingly, even many of those who actually work in the communication business are pretty terrible at, erm, communicating. Those of you who have ever worked on an IT project that involves developers or technically minded maestros, you'll know that communicating with tech teams can run the risk of turning into an absolute nightmare.
The last thing you want is an IT project disaster and to literally be throwing money away because your use of internal comms doesn't give your tech team a chance to know what's going on.
First things first, we're not *really* blaming you. Communicating with tech teams is hard for a number of reasons, whether it's down to an apparent technical language barrier, lack of training or just downright laziness, tech team communication fails can be a real bottleneck for any project. But irony aside, it doesn't have to be this way.
Check out these project management tips for side stepping that technical jargon and communicating better with your developers, so you can enjoy more successful projects.
See also: How to talk to developers: understand the coding language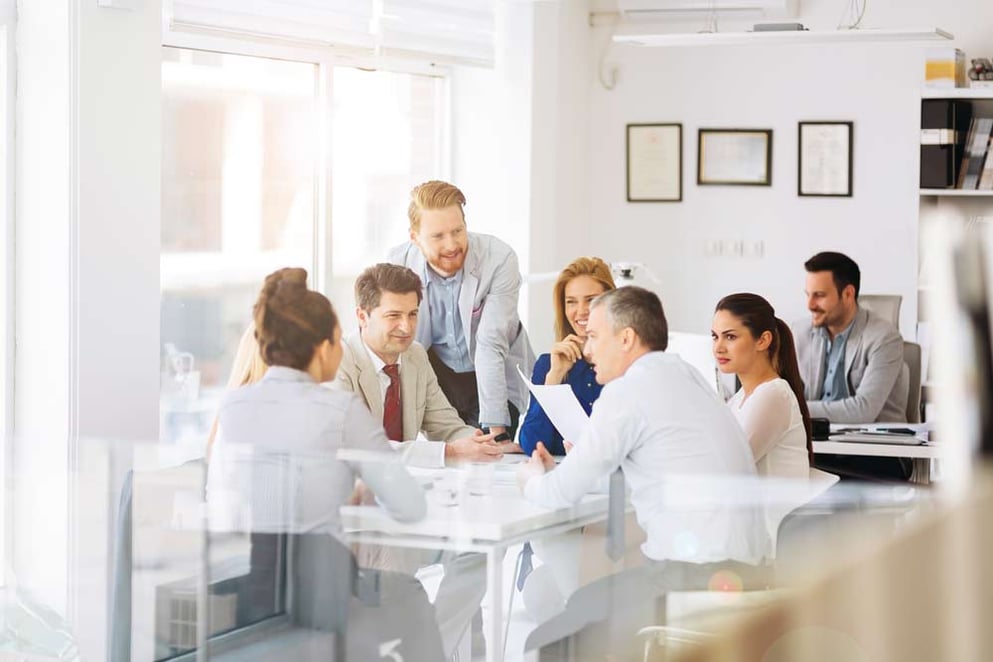 Do: Sharpen your project management skills and be clear
We know you're a natural born organiser and you got the whole scheduling your own calendar thing down... But if you don't make use of your internal comms channels, how will your tech team know what you're planning? They can't be scolded for missing a meeting or deadline if your team's the only one who's got the details mapped out.
Top project management tips include making use of shared calendars, sending out reminder emails about upcoming deadlines and meetings and making sure your tech team know what's expected of them in order to complete this to the best of their ability. Don't leave things up to chance, keep the communication regular - maybe on the tad repetative - so that even if Mel from the test team missed your first email about that soft launch date when she was off getting her nashers done, if she sees the second, it won't impact on any important deadlines.
Likewise, make sure your communication is clear, complete and concise. The technical language barrier is difficult enough already. Don't let your spelling or lack of punctuation tip your tech team over the edge. You're wasting their time and yours if they've got to call you to clarify what 'Meetibng in Romo 2, birng upr alptop/' means...
Don't: make them the IT dogsbody
Can they take a look at your spreadsheet? Do they know what's wrong with the WiFi? Oh yeah, and can they also figure out just why the printer has just stopped working? The answer to all these questions is yes, probably. But they aren't *sysadmins... they're paid to develop. Use your project management skills wisely and treat your developers like the creative wizards they truly are and you'll definitely enjoy a continuing positive relationship.
However, if you're looking to hold a negative relationship with your tech team, then trying to rope them into your trivial 'why is my mouse not working' issues, is a great way to do it. So take a second to think about what you're asking them and if there's someone more appropriate who can help.
Can you imagine the scary monthly round up, "Sorry Big Boss Ben, I didn't finish coding the website homepage for the digital transformation project, I had to help Sam reconnect to the server…more times than I can count on one hand."
*No offence to any sysadmins reading...
Do: work out the basics
Worried the wind will change on your constant quizzical looks and furrowed brows? For any working relationship to be considered harmonious, it's super helpful to learn the subject matter at a basic level. It may already feel as though you're playing technological catch up, so why not check out online training courses that specifically teaches you how to communicate with developers? This can really help to break down that language barrier.
You don't need to learn to code yourself - you just need a general understanding of the key concepts. And online courses could be just what you need.
Don't worry about going for full blown online web design courses, but our diploma in tech fundamentals aims to close the gap between technology and business transformations. Within the course you don't learn to code, just how to speak the language of a developer so you're able to work more easily with technical experts and make the vision of your team - or project - a reality.
You'll find a solid understanding of the technical jargon a great help when it comes to understanding how the team are prioritising tasks, what's likely to take the longest and why some things just may not be possible within the company's overall capabilities.
So in addition to being a PowerPoint and MS Project whizz, you can now add data management, front end development and cloud computing to your repertoire of things you can talk about... Get in! Head developer Nigel will be proud.
See also: Diploma in Tech Fundamentals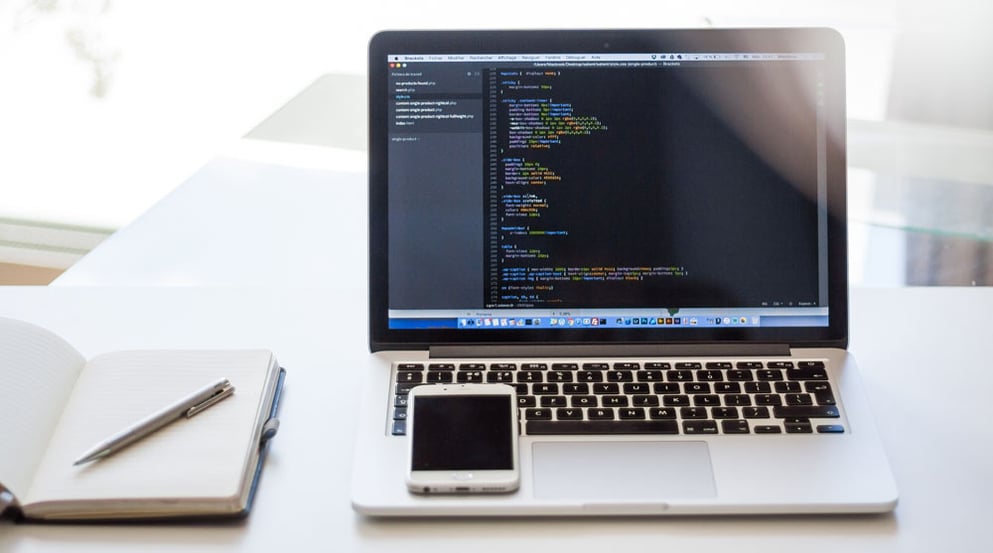 Don't: tech (geddit?) them for granted
When interacting with your tech team, it's also important to make them feel valued and that you're not pushing tasks on them and adding too much pressure. No one wants to pick up the pieces after an inevitable stress-o-meter explosion.
If an urgent task that 'just can't wait!' presents itself, get past the technical jargon and actually talk to your developers about the issues. Don't just assume they have capacity to take on the task. Look at what they're already got on their virtual plate and work with them to see how they can get the job done.
Remind yourself that without them, nothing would get done, so it's important they feel valued.
Do: offer the occasional treat
Now don't go waving a dog biscuit in their face and shouting 'who's a good boy'… But if you've noticed Mark chowing down on his daily 3pm Snickers, or maybe Colin has talked at length about his love for bowling. Whatever it may be, log it and then use these things to your team's advantage. Bribery is such an ugly word but the concept can turn your tech team into a thing of communicative beauty.
Treat your tech team once in awhile. Positive relationships stem from a happier disposition on both sides of the table! Whether it be a reward for hitting their latest project deadline, getting that feature to work effectively, or fixing a usability issue. Put a date in the diary and offer to take them out for an inter team bowling game down the local alley one lunch. Go on, Colin's been dying to show off his shiny new personalised bowling ball.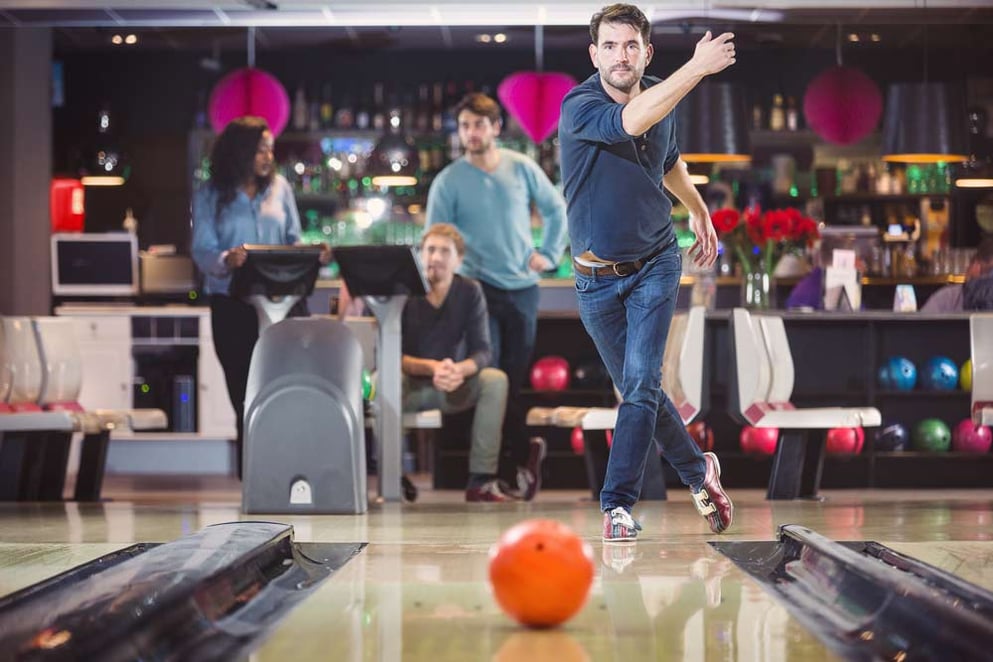 Do: practise what you preach
So, you know you have to communicate clearly and you know you have to communicate probably at least weekly, but in the words of Salt-N-Pepa, why not 'Ah, push it'? Just that little bit more? You might think your tech team will get frustrated with constant communication. Quite the opposite.
A lot can change in a week on an IT project, so take the information from project planning meetings and report back to your developers. And don't forget to keep communicating your vision behind why you're doing what you're doing. Let them see the bigger picture... it's sometimes hard for them to always see this when they're working so granularly.
It's good practice to get your developers together - as frequently as daily - and walk it through. Not only will your tech team feel more in the loop, you'll work in a more agile way and the increased volume of communication will remind them of their importance within the project.
See also: online courses in Agile project management
Don't: forget that the issue might be you
In the developer world, there are bugs aplenty. Not literally obviously, unless you count Sally's outbreak of nits she caught from her 4 year old son #OhDear. But shock, horror, don't be surprised if, when you go to your developers with a potential 'development' issue, that issue might actually be something to do with, erm, the project manager's user error.
User error is always a possibility, sure. You think you've found an error page but actually you fluffed up the URL when you entered it. So bear this in mind when buzzing around your tech team. The bug could well be you.
Take a good look at yourself and check before you communicate the wrong thing. Sharpen up on ensuring what you're communicating is factually correct. Even if your developers are tired of hearing your voice, they'll be thankful you're not bugging them with your misinformed 'issues' and that when you do communicate with them you're spitting the truth. Eminem style.
Need to brush up on your project management skills? Get the latest certifications with our range of online project management courses.