One of the most rewarding parts of a career in project management is the opportunity to work on innovative projects that push the boundaries of architecture.
Whether you're a project management professional looking for inspiration, or a newbie considering a career in project management, t
hese innovative projects are sure to get your create juices flowing.
6. Abraj Kudai Hotel: twice the size of MGM Las Vegas
This Saudi Arabian building has been delayed due to financial issues until 2019/2020. The Abraj Kudai is designed to be a hotel composed of 10,000 hotel rooms over 12 towers and designed to look like a traditional desert fortress. While the towers will be 30-45 storeys high, 5 floors will be reserved solely for the Saudi Royal Family. While that seems like alot, this will still leave alleged room for 70 restaurants, 4 helipads, shopping malls and a range of other social and entertainment areas.
The future of this building's creation is uncertain, given that the ramifications of the hotel destroying the Mecca area have caused religious controversy. That said, Abraj Kudai will either increase tourism upon completion, or at the very least, help accommodate the 20 million who visit the area annually.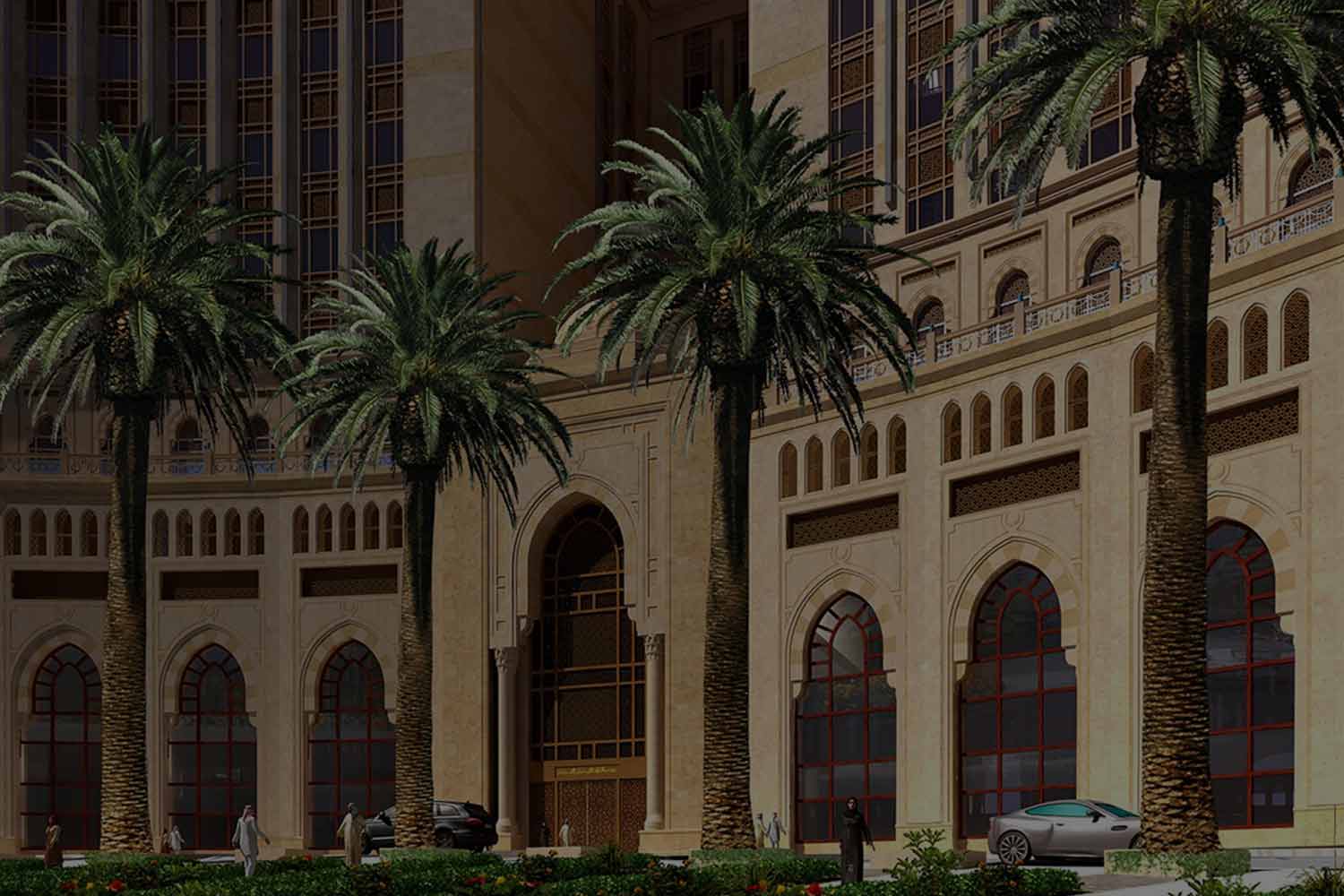 IMAGE CREDIT: DAr group
7. FNB Stadium, South Africa: R3.3 billion innovation project
While it may not be the biggest stadium in the world, the First National Bank (FNB) stadium has hosted some of the biggest events in recent South African history. Opened in 1989, it hosted the late Nelson Mandela's Johannesburg speech against apartheid after his release from prison in 1990. This century, it has become home to the South African national football team, the home ground of Kaizer Chiefs F.C. and has hosted both the 2010 FIFA world cup final and African cup of Nations.
With a maximum capacity just shy of 95,000, the FNB design is quintessentially African, sporting a design based upon an African pot, the Calabash. The colours are essentially an earthly mosaic, but what sets the structure apart is the ring of light that runs around the base, giving the impression of fire under the pot.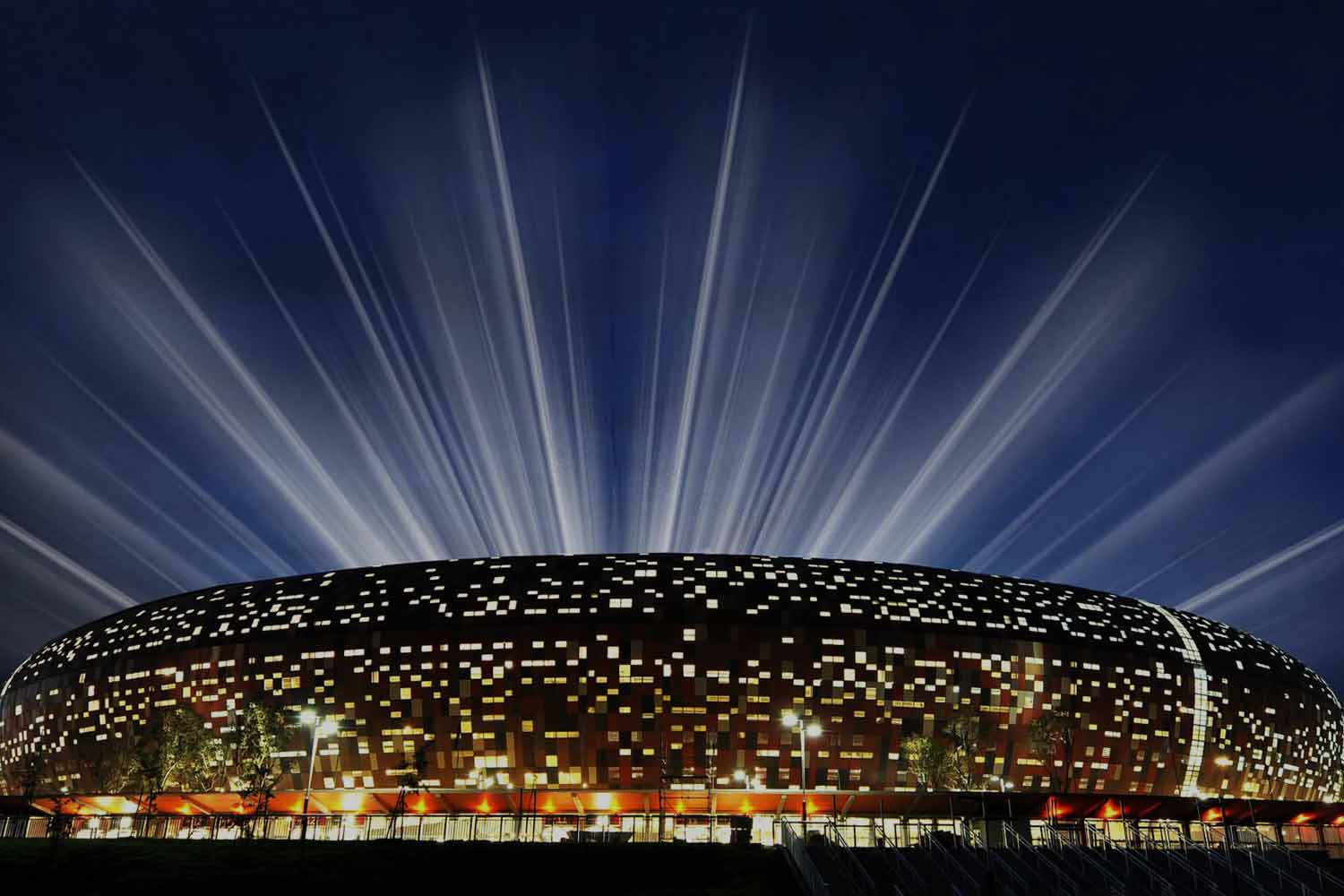 IMAGE CREDIT: modlar
8. Crystalline Cube, London: £750m build for the US Embassy
This U.S embassy in London stands out even amongst the more eccentric buildings within the city. At a cost of £750 million, this "crystalline cube" is a stark contrast from most embassy buildings which have fortress like secrecy and corporate aesthetics. In fact, the light filled interiors and almost transparent appearance of the building eludes to a structure which almost seems as if it's open to the public - a notion only extended by it being situated within a public park with no visible walls. A perimeter pond on the edge of the River Thames acts as an unintentional moat-like deterrent for anyone deciding to get to close to this American owned building.
Finished recently, staff will begin moving into the building in January 2018. While some have agreed the building is an 'urban fortress', others believe it has more of a 'sugar cube' appearance.

IMAGE CREDIT: dezeen
9. Deakin University, Australia: knowledge exchange architecture project
Established in 1974 and becoming one of the leading Australian Universities for research, Deakin University Burwood Student Plaza was redesigned in 2016 to transfer the building into a modern campus, designed with independent learning and socialisation in mind, something we can get on board with here at Learning People.
ThomsonAdsett who depicted the original idea for the refurbishment, focused on transforming the building from a dark and underutilised building, to an open-spaced, light filled hub. Inspired by the concept of the technology 'cloud' and giving students the opportunity to freely exchange knowledge, neutral materials and timber blades were used to leave the focus of the design on the students utilising the space.

IMAGE CREDIT: archdaily
10. World One, India: tallest residential tower in the world
India is a nation straining under its population, so it's not surprising that they would be on the verge of building the world's tallest residential tower. Already the site of two other modestly sized towers - the World View and World Crest - World One is expected to cap off at 117 storeys and have 290 apartments looming over Mumbai.
Ironically, with interiors designed by Giorgio Armani and hosting a swimming pool, gym and even cricket pitches, most of the Indian population will not be able to afford residency here. In fact, despite the populous rocketing to over a billion people in recent years, the apartments are being targeted at wealthy Indians living in Mayfair, London and are expected to cost at a starting price of £1.4 million.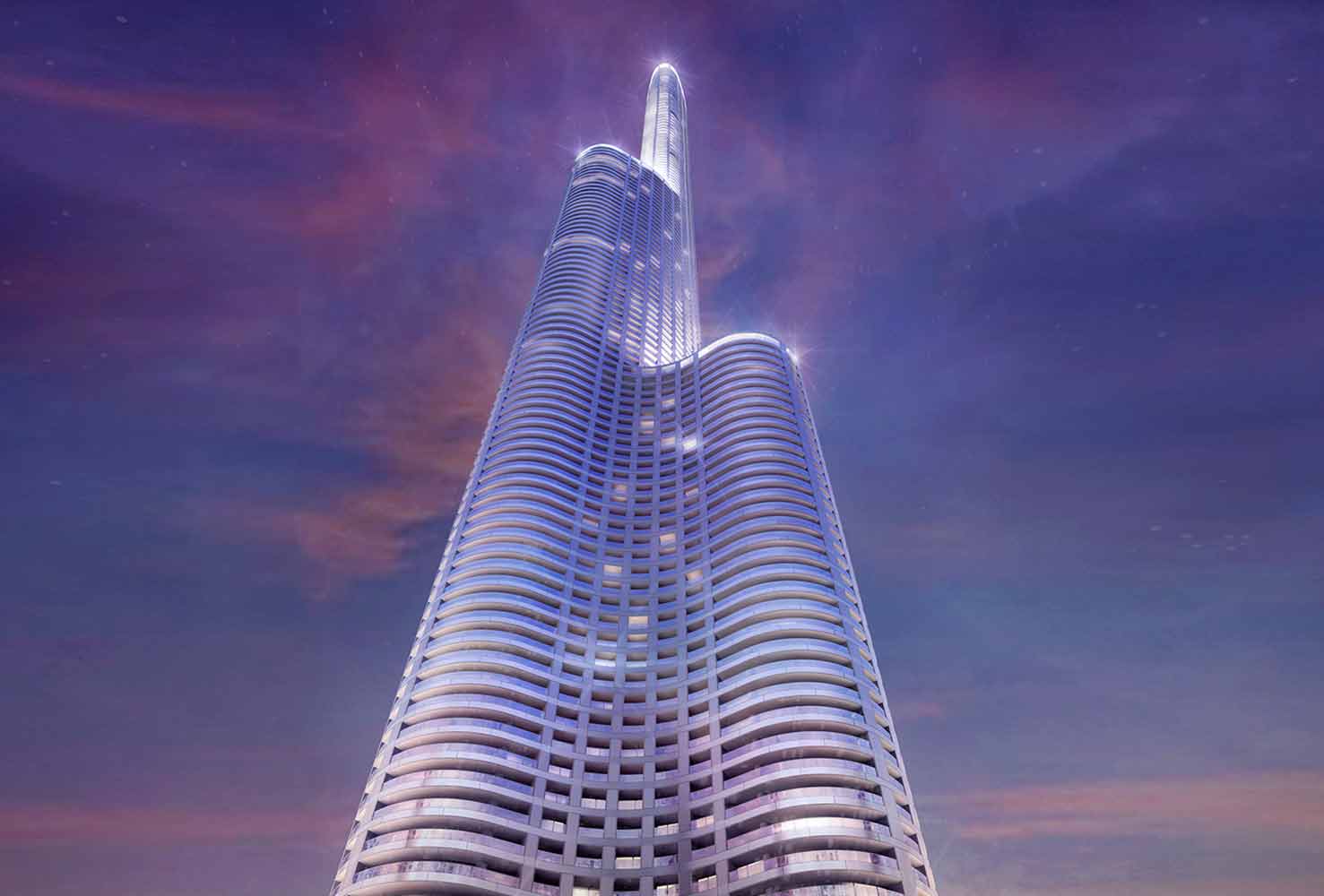 Feeling inspired by these examples of innovation?
Whilst not every building is going to stand the test of time, sometimes all you need to do is have an artistic vision to make it come alive. If you've always wanted to be part of innovative projects like this, then find out more about a career in project management or browse our PM courses to get started today.