Digital marketing. It's a bit of an overused word these days, often without proper explanation.
So what is digital marketing? Perhaps you're a business owner and keep putting off plunging into the depths of the digital marketing pool because, erm, you're not quite sure what it is. Or maybe you've just graduated from your three year Pot Noodle, Jägerbomb and Netflix binge, or 'university' as some call it, and have an inkling the digital side of marketing could be your dream career, but you need to know more.
This handy article will give you a flavour of exactly what digital marketing is, so you can jump right into the fountain of knowledge, make that career move you've been hankering after for months on end, or hone the skills you need to apply for a fancy real life job in digital. Here's the lowdown...
See also: 10 tips for aspiring digital marketers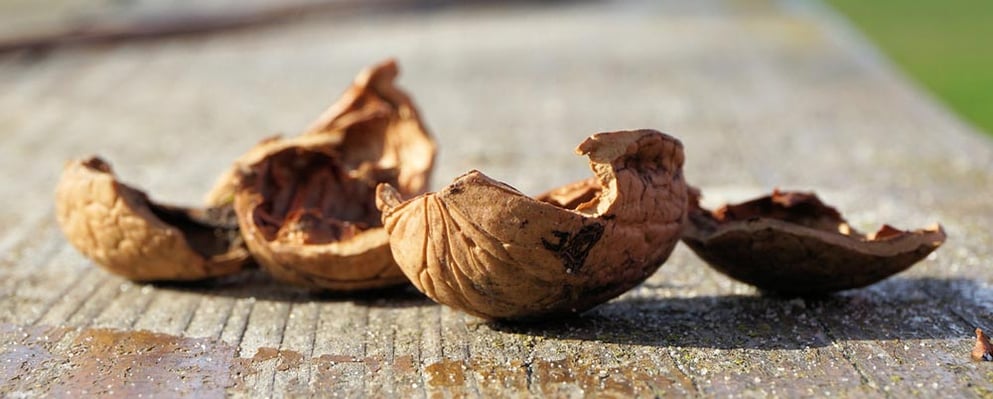 Digital marketing in a nutshell
Digital marketing is often described as 'the promotion of services or products via electronic devices', a.k.a the internet. But it's a hell of a lot more than that.
It has many disciplines, some of the core disciplines include SEO - search engine optimisation, social media, email marketing, PPC - pay per click - and mobile apps.
In order to become an all round digital marketing guru, you need to become an expert in a few - but ideally all - of these areas. Your end goal is to become the Jessica Ennis-Hill of the digital marketing world - you know, as high in the score table for your 200 metre track sprint as you are for your long jump. But don't let this analogy knock you off your bike, because with the right online digital marketing courses, and a little work experience, a career in digital marketing is within javelin throwing distance.
See also: the Learning People online digital marketing courses
So what's the main difference between digital marketing and other more traditional forms of marketing? The digital stuff can actually be measured and analysed, often in real time. Gone are the days when advertisers blindly pondered over how many people might have seen their ad, or read their newspaper article.
It's also a fast-paced and exciting world to work in, nevermind those old fashioned folk heading to work in their suites and tie, carrying copies of the Daily Telegraph attempting to light up a Marlborough Red in the office. If we're honest, some of the traditional marketing can quite frankly, be seen as a little dull. Sorry Mad Men... don't worry, we still have a lot of time for Don Draper.
The digital universe is for modern thinkers, the innovative ones, the cool ones, wanting to dip their Air Max encased toes into the digital pool of fun. 'Hello, new challenge, is it me you're looking for?' OK, we know that reference was a little ye olde, but meh, still works.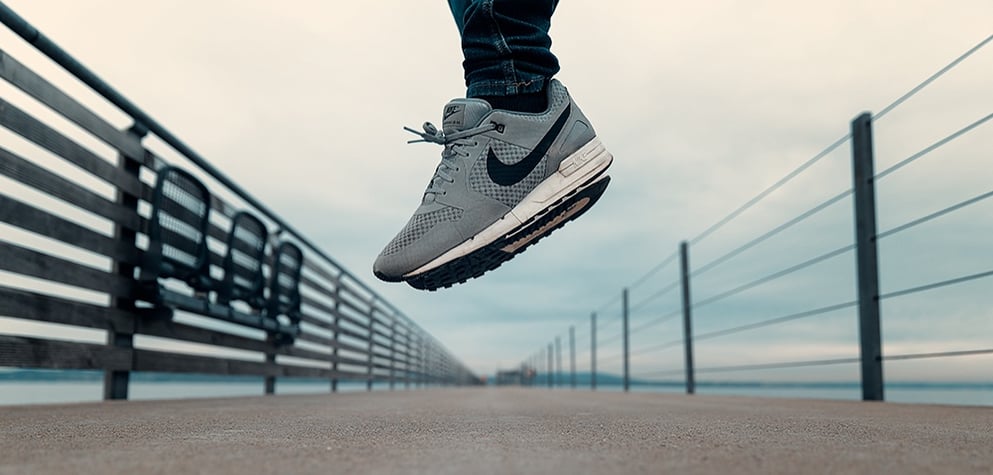 Digital marketing disciplines
What's even more exciting about careers in digital is that you don't have to be an all rounder... yeah we know we're kinda contradicting ourselves. There are loads of areas such as social media or SEO that you can choose to follow as a specialism and make a tonne of money being the guy who knows it all. Everyone loves an expert.
So, here's a brief introduction to some of the most well-known digital marketing disciplines. They might all fall under one umbrella, but each discipline is very different, and requires a very particular set of skills. Skills you'll acquire of a very long career. Skills that make you a nightmare for people like us. Oh wait, we've started quoting 'Taken' again, oops, sorry - it happens.
SEO
SEO or 'search engine optimisation' is for those of you who want to take on the likes of Google, and win.
You basically have to act like a bit of a detective in order to try and get your website to rank higher in the search engines. Perhaps all those hours you spent binging on the Sherlock Holmes TV series weren't a waste after all, eh? Now just where the hell did you put that magnifying glass…
What is SEO?
The goal of an SEO specialist is to improve search engine rankings, and the process of doing this isn't an exact science. Google tends to favour content that's relevant and authoritative, and it's an SEO expert's job to try and meet these requirements.
Google has a thing called an 'algorithm', and no, we don't mean ex US president Al Gore's got rhythm on the dance floor. It's what their search results are based on. An algorithm is made up of over 200 different best-practice rules that Google recommends following.
Google's algorithm includes important signals like using keywords, including the right metadata - information that tells Google what each web page is about - and gaining links and social shares, or as Google sees it, votes of approval, "yay well done" from authoritative websites.
Google also values quality content, which is why a lot of SEO experts spend a huge amount of their time creating search engine friendly, engaging content.
This algorithm is constantly being updated with new guidelines, which will most certainly keep you on your toes.
Who is SEO ideal for?
One thing's for sure, SEO is never the same. It's constantly evolving. So if you love trial and error, and working in an ever changing discipline, you'll absolutely thrive in an SEO team. Google releases updates, or to SEO experts, golden nuggets of information, every single month.
To excel in SEO you need both an analytical mind because there's A LOT of data to play around with, and an ability to embrace your inner wordsmith for content creation that resonates with both the search engines, and your audience. 'Is that you in there Shakespeare?' Online SEO courses such as the diploma in search marketing can help give you the tools and confidence to pursue a career in SEO and give Google a run for their money.
What the SEO expert says...
"If you want to have a long-lasting career in SEO, you have to be adaptable and you have to be fundamentally okay with change. You will never wake up in the morning feeling like you know everything there is to know about SEO. There is no such thing."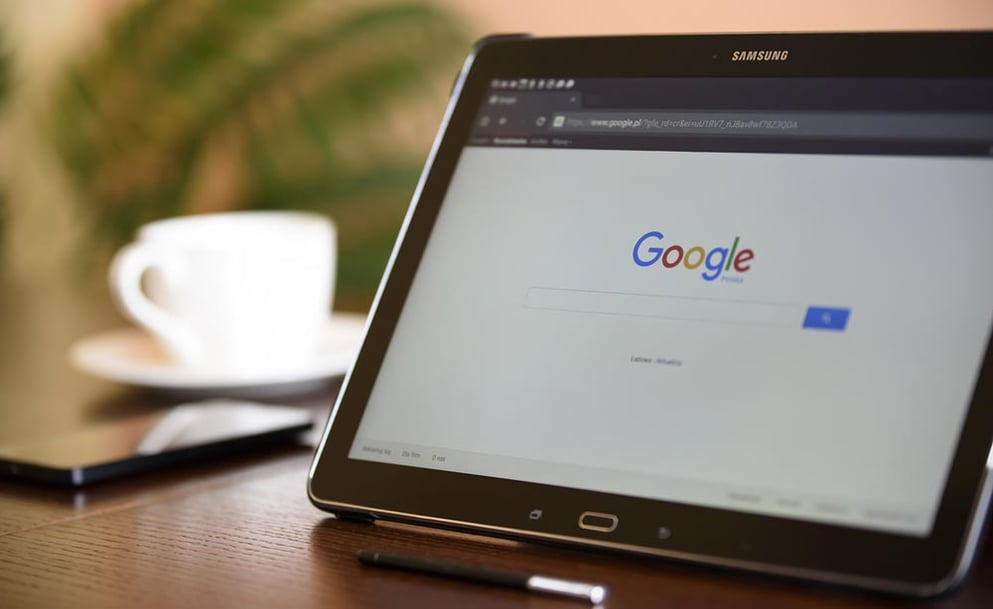 PPC
Next up we've got PPC. This one's for those of you out there who thrive on data, have an analytical mind, and can write short, snappy adverts that catch people's attention. #JustDoIt
What is PPC?
PPC means 'pay per click'. It's the ads you see in the search engine results.
You have to bid to get a prime spot, and some words and phrases are a lot more expensive than others. For example, the suggested bid for the word 'shoes' is 53 pence - so your company pays 53p every time someone clicks on your ad, whereas 'men's shoes' is 71 pence. Why? Because 'men's shoes' is more specific and more likely to attract a highly relevant, more lucrative audience. Well, if the shoe fits.
PPC really is as good a career as any to get your geek on, as you have to figure out which word would be more cost effective to bid on, and which might attract more clicks to your website. You'll be assigned a budget, and you have to figure out how to spend it wisely in order to get the best return on investment (note: men's shoes should probably remain a theoretical object - try explaining that one on expenses). People need to be able to find your company online, but you don't want your PPC spend going through the roof... It's all about balance and bidding on the right words at the right price.
Who is PPC ideal for?
If you have an analytical brain and are secretly - or blatantly obviously - a bit of a maths geek, then PPC could definitely float your figurative boat. You'll be responsible for things like planning and optimising PPC campaigns, writing engaging copy and presenting your reports and findings.
As well as as having a mathematical mind and being a whizz with words, you also need to be creative and have excellent attention to detail. But the main thing is, you have to love, love, love working with data, and wake up every morning, ready to crunch not only your Crunchy Nut Cornflakes and a slice of toast with butter and jam, but some serious numbers. With PPC, you get results a lot more quickly than SEO, so if you're a gotta see it to believe it type person, choose #TeamPPC.
What the PPC expert says...
"Be analytical and creative, finding different ways to look at results that make the most sense for your particular account,"
Jacob Brown, Account Manager at Hanapin Marketing
Social Media
Lost count of how many times your phone has had the rice treatment as a result of toilet tweeting? - trust us, no one needs to get an update from your toilet break - but if you're social media obsessed, it doesn't always have to be a bad thing...
What is social media marketing?
Social media marketing involves promoting your product or service via social media sites like Facebook, Instagram, Twitter and Pinterest. The aim is to use social media to enhance brand awareness, send people to your website, generate leads and create loyal fans. Sound like your cup of #ChaiTea? Take a professional diploma in social media marketing and brush up on your skills.
Who is social media marketing ideal for?
If you want to expand your professional network and love the idea of crushing your fellow digital marketers, this could be your game. But it's not just about tweeting that tweet, you also need to engage your ears and listen. We mean, really listen. The best social media marketers listen with such intent and aggression, nothing on the social media sphere gets past their eager beaver ears... sorry, can you repeat that?
Alongside writing engaging content in 140 characters or fewer, you'll also need to think visually to stay in the game. With every social network representing their brand from a visual perspective, this is critical in today's instaworld.
A little improvisation also doesn't go amiss, as you'll need to figure out how to handle a range of scenarios. If you can apply humour, empathy and understanding, the social media marketing world will welcome you into its feed with 10x hugging emojis and a pint or two.
What the social media expert says...
"Social media is about sociology and psychology more than technology."
Brian Solis, digital analyst, speaker and author, FutureWorks @briansolis

Digital is in demand
Think digital isn't in demand? Think again. The UK needs another 745,000 workers with digital skills by the end of 2017. What's more, marketing employment as a whole is predicted to rise 7% by 2024. That's a growth to be excited about if ever we did see one.
See also: 7 reasons the digital skills gap is good for you
There's a whole world of opportunities in this sector, which makes it an excellent and diverse career path. All you need to do to pave your way in the marvellous world of digital marketing is get certified with some online courses. It'll help you broaden your knowledge, plus getting something concrete shows employers you're keen as mustard for the journey and just as committed to get the skills required to win at work.
Book one of our digital marketing courses accredited by the Digital Marketing Institute - DMI - today and get closer to your dream career...