We've addressed some of the common concerns about online training to help you overcome your worst fears
Now, you've probably heard lots about the benefits of online training… the flexible learning, the ability to access it wherever you are in the world, the richer learning experience… we could go on.
But what about those niggling worries you have? Those things in the back of your head like, 'will I have enough time to study?' and 'can I afford it?'.
Read our solutions to common fears...
1. You don't know how you'll cope without a real life teacher
One of the key differences between classroom learning and online learning is of course that you don't actually GO somewhere, and sit in a physical classroom. You miss out on that face to face interaction with the teacher.
But are you just missing that because that's been your only experience of learning? Are you just comfortable about the structure of your previous learning at school or university?
Maybe you're only remembering the dizzy highs of school life; goggling over Mrs Brown, the blonde-bombshell-teacher-trainer or the kick-ass chocolate brownies that Suzanne, the dinner lady, made every Thursday lunch.
When you actually think about it though, it was probably more along the lines of waiting for what felt like hours for the end of the lesson bell only to hear the inevitable line 'the bell doesn't dismiss you, I dismiss you'.
Or having a permanent 'exam period' bruise on your middle finger from your pen, in the mad scramble to write down nuggets of information that may, or may not, be relevant to an exam.
Yeah… we can see why you might think classroom teaching is better… *ahem*. not.
For one, with online training, you don't need to rush your notes. You can stop, start, pause, replay, whenever you like. You can't ask a teacher to stop teaching just so you can whip up a falafel wrap or pour a G&T, can you? Ahhh #TheJoysOfOnlineLearning.
Just having the ability to actually review information and refresh yourself in real time is a huge benefit. It stops you forgetting what you've just learnt and means you're more likely to grasp a section properly and not waste time later going back over it.
Worried about how easy it is to ask questions with online training? It's a damn sight easier than trying to time sticking your hand up to ask, when your teacher is mid monologue. It's definitely more efficient asking for help online than it is to hang about sheepishly at the end of a classroom lesson.
It's far easier to access any of the support you need online too - you can email expert tutors whenever you like or call them for help during the days you're really struggling.
What's more, you won't feel stupid asking a question as it's only you and your tutor who will hear it - not a full room of students.
Unlike in the classroom, there isn't just one teacher, there are multiple mentors, all of whom have great knowledge in your subject area and can to help you with your questions.
Whilst you might not be able to goggle over Mrs Brown, our tutors are a good bunch, who do have particularly soothing voices.
2. You're wondering how you'll fit it all in
You've got plenty going on in your life already, husband, wife, kids, a job, the gym?! You're worried about whether you'll have time for another thing on your schedule?
By the sounds of it, you couldn't be more suited to eLearning - there's no other method of training that's as flexible.
You can literally do the training whenever you have free time, wherever you are - as long as you've got an internet connection...
On the train on the way to to work? Yep
Sat in the cafe at the leisure centre whilst your kids have their swimming lesson? Yep
On a park bench on your lunch break? Yep
In bed? Yep
The list is endless.

Now we'd be lying if we said you don't need to make extra time to learn and revise. But the advantage of online training is you have the flexibility to be more productive in the time you've got to spare.
There's no time wasted travelling to and from the lesson, no waiting for next week's class before you can start the next module… you've got everything at your fingertips to get things done in your own time.
3. You're worried about the costs
There's always that worry that you you can't afford it, that the money could be better spent elsewhere. But money spent on furthering your education is never a waste.
There's that saying, you've got to spend money to make money - and that couldn't be truer for for getting certified with online training. It gives you huge inner satisfaction and keeps you relevant - there's no better investment.
Spend now and you'll have made the money back in no time; you'll be seeing the benefits in your salary for years to come.
Think about it like this… in 10 years time when you've just been on your third beach holiday of the year and you're looking back at your successful career and how far you've come, you won't be thinking 'god I wish I never bought that online training'.
Here's a quote to make you feel all philosophical and stuff…
"If a man empties his purse into his head, no man can take it away from him. An investment in knowledge always pays the best interest"
Benjamin Franklin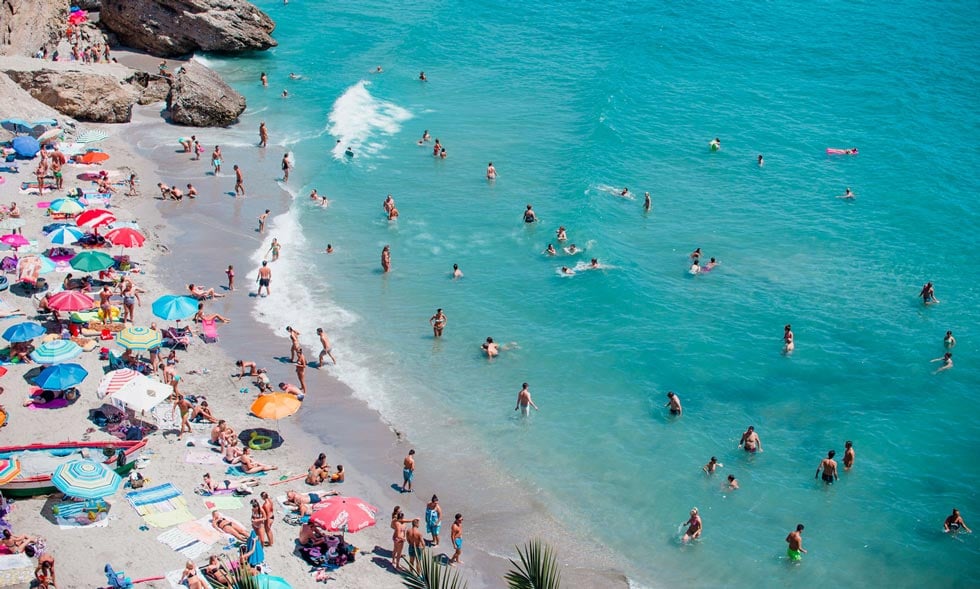 4. You're scared of failing
Fear of failing is real. We totally get that. It's so common, especially in education or work life, to feel apprehensive and actually scared about upcoming tasks because of the possibility you might fail.
The truth is, if you don't try you'll never know. If you're not willing to try something that could have a seriously positive impact on your life, just at the risk of failing, then you're kinda already failing as you're not moving forward.
You're just bumbling along, stuck in mediocrity, not really living your best life...
Half the battle is throwing caution to the wind and just getting started. If you're the type of person who does put things off because you're worried how it might pan out, you'll probably benefit from taking a look at our advice on how to stop procrastinating. After all, we are all guilty of it.
Remember: you're not the only one who has these worries, the majority of our students asked the same questions before they signed up. But they did it, they took the plunge and are excelling in their career and loving the life they invested in. Just like you can…